Slide 1
THE GATEWAY TO MADE IN ITALY
WE FIND THE BEST PRODUCERS
FOR YOUR DESIGN AND CONTRACT PROJECTS
Slide 2
ARCHITECT? DESIGNER? CONTRACTOR?
ARCHITECT? DESIGNER? CONTRACTOR?
ARCHITECT? DESIGNER? CONTRACTOR?
IN ANY CASE YOU'RE IN THE RIGHT PLACE!
WHAT'S YOUR NEXT
BUSINESS GOAL?
I WANT TO FIND THE RIGHT PRODUCERS FOR MY PROJECT!
We constantly assist international operators to identify the best furniture companies able to realize their project. We represent a gateway to Made in Italy and for this reason we deal with architects and contractors that have the necessity to find the best solutions to fit their spaces. From row materials such as wood, marble, metal to companies that realize finished products, we can meet every kind of request. 
I NEED TO FIND THE BEST PRODUCTS FOR MY SPACES!
Not only we deal with manufacturers and firms able to realize custom made projects, we can also find the best design products to fit out your spaces. Tables and chairs, big and small furniture complements for indoor and outdoor. We are located in the middle of the north-east funiture disctrict, for this reason we manage daily relationships with the best design companies in Italy. 
International operators can rely on ICIDE for organising appointments with the top management and visits to the production firms and showrooms of Italian design brands in order to gain a better understanding of Made-in-Italy companies and products, while at the same time truly experiencing Italian taste and style thanks to a selection of restaurants, wine cellars, or experiences during a business trip to Italy.
The production capacity and creativity of made in Italy design companies are recognized and appreciated all over the world. However, many of these companies are still unknown to global markets; this means that getting to know them can be a strategic business opportunity for international operators to offer to their customers high-quality, well-designed products.
ICIDE – International Center of Italian Design – has been established to support and assist international operators and let them discover genuine made in Italy brands, products and solutions.
ICIDE
WORLDWIDE
GET IN TOUCH WITH OUR INTERNATIONAL PARTNERS
We constantly work on international markets such as America and Asia Pacific. For this reason we are kept up to date by our local partners with which we develop international projects and events. 
China
NENRY XUE
--
SHANGHAI
Room 5151, 51/F Raffles City Centre
No 268 Xingzang Middle Road, Huangpu District
CHENGDU
Room 2563, 25/F Tower 1, IFS Centre
No 1 Hongxing Road Section 3, Jinjiang District
Singapore
EDOARDO BERTOLANI
--

National Design Center
111 Middle Rd. #03-04
Singapore 188969
-
-
Toronto
NAJI MOURANI
- -
10 Capreol Court, Unit 228
Toronto, ON - M5V 4B3
-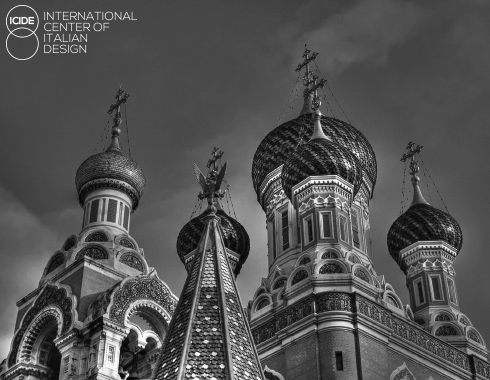 Russia
IGOR POZDNYAKOV
- -
Komsomol'skiy Prospekt, 42
Moscow 119048, Russia
-
CURIOUS?
CONTACT US TO FIND OUT MORE